Metal has a good recyclability, used as packaging materials are becoming more and more popular, metal packaging mainly includes several materials such as tin-plated iron, galvanized sheet, chrome-plated version and aluminum, among which tin-plated iron is the largest amount of one, can be made into round, square, custom shaped tin cans and boxes, playing an important role in people's production life.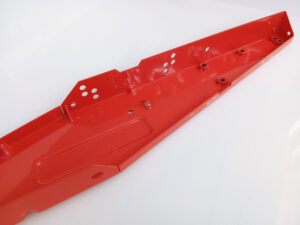 Aluminum as a general-purpose packaging has also gradually increased the application. Aluminum has better ductility, high plasticity, suitable for batch printing, will not rust, not easy to wear, no odor, good to preserve the product. Unlike iron sheets, aluminum has its own glossy surface, is light in weight, and can form a thin film of aluminum oxide on its surface, which has a certain degree of corrosion resistance.
Aluminum is very environmentally friendly because it is more valuable than iron, people are more motivated in scrap recycling, and the current recycling rate of aluminum is very high. In the case of easy-to-use aluminum beverage cans, the recycling rate of aluminum boxes is close to 100% in some developed countries. In the future, people pay more and more attention to the environmental protection of packaging materials, I believe that universal packaging aluminum boxes aluminum cans will also get more people's attention.
Custom Metal Box Manufacturers | Custom Sheet Metal Enclosures | Custom Aluminum Box | Custom Sheet Metal Boxes | Custom Metal Boxes | Sheet Metal Supplier | Steel Box Manufacturers | Sheet Metal Box Manufacturers | Custom Made Metal Boxes | China Sheet Metal Manufacturer | Outdoor Vending Machine Enclosures | Equipment Enclosures | Machinery Enclosures | Machine Enclosure | Machine Enclosures | Industrial Machine Enclosures | Metal Enclosures for Electronics | EV Charger Outdoor Enclosure | Outdoor EV Charger Enclosure | EV Charger Enclosure | Custom Aluminium Box | Custom Steel Box | Metal Box Supplier | Metal Enclosure Manufacturer | Sheet Metal Enclosure Manufacturers | Metal Enclosure Box Manufacturer | Metal Enclosure Manufacturer | Aluminium Box Manufacturer | Outdoor Equipment Enclosures | Enclosure for EV Charger | EV Charging Enclosure | EV Charger Enclosure | Aluminium Box Manufacturers | Equipment Enclosures Metal | Sheet Metal Enclosure | Metal Enclosure Box | Metal Enclosure | Enclosure Box Price | Sheet Metal Manufacturers | Sheet Metal Manufacturing companies | Aluminum Sheet Metal Fabrication