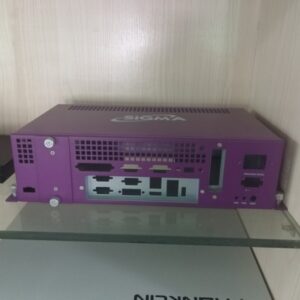 The spraying process of Dongguan Jiatong sheet metal box generally includes the following steps:
1. Surface treatment: Firstly, the surface of the sheet metal box needs to be treated to ensure that the surface is flat and free of rust and oil, etc., so as to achieve better results after painting.
2. Spraying primer: Before painting, you need to spray primer, which can improve the adhesion of the coating and enhance the corrosion resistance.
3. Sanding: After the primer is dried, the surface needs to be sanded to make the surface smoother.
4. Spraying top coat: After sanding treatment, start spraying top coat. Spray anodizing, electrostatic spraying, etc. according to the design requirements and color requirements.
5. Cleaning and Inspection: After the spraying is completed, the sheet metal box needs to be cleaned and inspected in order to meet the final quality requirements.
6. Drying and curing: After the sheet metal box is completely dry, it needs to be dried and cured to improve the hardness of the paint surface and increase the durability and adhesion.
Dongguan Jiatong Precision Hardware Products Co., Ltd. is a manufacturer with 12 years of sheet metal experience and sheet metal staff, while continuously introducing advanced sheet metal equipment to ensure that we can produce high quality sheet metal products, reduce errors and improve work efficiency.
Custom Metal Box Manufacturers | Custom Sheet Metal Enclosures | Custom Aluminum Box | Custom Sheet Metal Boxes | Custom Metal Boxes | Sheet Metal Supplier | Steel Box Manufacturers | Sheet Metal Box Manufacturers | Custom Made Metal Boxes | China Sheet Metal Manufacturer | Outdoor Vending Machine Enclosures | Industrial Machine Enclosures | Metal Enclosures for Electronics | EV Charger Outdoor Enclosure | Outdoor EV Charger Enclosure | EV Charger Enclosure | Custom Aluminium Box | Custom Steel Box | Metal Box Supplier | Metal Enclosure Manufacturer | Sheet Metal Enclosure Manufacturers | Metal Enclosure Box Manufacturer | Metal Enclosure Manufacturer | Aluminium Box Manufacturer | Outdoor Equipment Enclosures | Aluminium Box Manufacturers | Equipment Enclosures Metal | Metal Enclosure Box | Metal Enclosure | Enclosure Box Price | Sheet Metal Manufacturers | Sheet Metal Manufacturing companies | Custom Made Aluminium Boxes | Custom Made Metal Box | Aluminum Sheet Metal Fabrication | Aluminium Sheet Metal Fabrication | Auminium Tool Boxes Made to Order | Custom Metal Enclosures | Custom Stainless Steel Box | Custom Made Aluminum Boxes | Metal Box Manufacturers | Custom Steel Enclosures | Custom Stainless Steel Enclosures | Custom Metal Box | Custom Aluminium Box | Sheet Metal Fabrication Supplier | China Sheet Metal Fabrication | Custom Sheet Metal Fabrication | Sheet Metal Fabrication Services | Metal Manufacturing in China | Aluminum Box Fabrication | Sheet Metal Box Fabrication | Sheet Metal China | Precision Sheet Metal Fabrication | Custom Aluminum Box Fabrication | Custom Metal Box Fabrication | Sheet Metal Manufacturing | Metal Manufacturing Company | Metal Bending Services