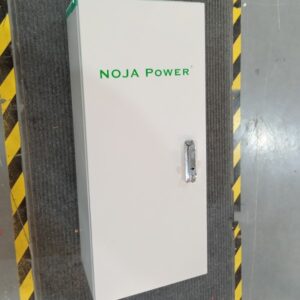 The distribution box shell is an important part of the distribution box, providing protection and safety for the electrical components inside. The following are the general steps of Jiatong Company on making distribution box shells:
Distribution box shells are usually made of metal or plastic. If metal is used, choose a corrosion-resistant material, such as stainless steel or aluminum. If plastic, choose durable materials that can withstand high temperatures and have good electrical insulation properties. Jiatong will choose the most suitable metal sheet material according to the customer's requirements and actual situation; Then Jiatong metal sheet workers will choose metal processing tools according to customer requirements, such as laser cutting machine or CNC cutting, and then bend the metal or plastic sheet into the required shape and size according to the customer's needs. Then holes are drilled in the metal or plastic sheet to accommodate circuit breakers, fuses and other components, ensuring that the location of the holes are accurately measured and marked to avoid any errors. Jiatong has professional sheet metal workers to check the workpiece for conformity. After the enclosure is completed, it is tested and inspected to ensure that all parts are working properly and that there are no defects or safety hazards.
Overall, the process of making a power distribution box enclosure requires careful planning, precise measurements, and attention to detail to ensure a safe and reliable power distribution system. If you are looking for such a sheet metal product, it is recommended to find a professional sheet metal factory to complete the fabrication. Dongguan Jiatong Precision Hardware Products Co., Ltd. has 12 years of sheet metal experience and can manufacture sheet metal products according to customers' requirements, if you need, please click the following link to inquire.
Custom Metal Box Manufacturers | Custom Sheet Metal Enclosures | Custom Aluminum Box | Custom Sheet Metal Boxes | Custom Metal Boxes | Sheet Metal Supplier | Steel Box Manufacturers | Sheet Metal Box Manufacturers | Custom Made Metal Boxes | China Sheet Metal Manufacturer | Outdoor Vending Machine Enclosures | Industrial Machine Enclosures | Metal Enclosures for Electronics | EV Charger Outdoor Enclosure | Outdoor EV Charger Enclosure | EV Charger Enclosure | Custom Aluminium Box | Custom Steel Box | Metal Box Supplier | Metal Enclosure Manufacturer | Sheet Metal Enclosure Manufacturers | Metal Enclosure Box Manufacturer | Metal Enclosure Manufacturer | Aluminium Box Manufacturer | Outdoor Equipment Enclosures | Aluminium Box Manufacturers | Equipment Enclosures Metal | Metal Enclosure Box | Metal Enclosure | Enclosure Box Price | Sheet Metal Manufacturers | Sheet Metal Manufacturing companies | Custom Made Aluminium Boxes | Custom Made Metal Box | Aluminum Sheet Metal Fabrication | Aluminium Sheet Metal Fabrication | Auminium Tool Boxes Made to Order | Custom Metal Enclosures | Custom Stainless Steel Box | Custom Made Aluminum Boxes | Metal Box Manufacturers | Custom Steel Enclosures | Custom Stainless Steel Enclosures | Custom Metal Box | Custom Aluminium Box | Sheet Metal Fabrication Supplier | China Sheet Metal Fabrication | Custom Sheet Metal Fabrication | Sheet Metal Fabrication Services | Metal Manufacturing in China | Aluminum Box Fabrication | Sheet Metal Box Fabrication | Sheet Metal China | Precision Sheet Metal Fabrication | Custom Aluminum Box Fabrication | Custom Metal Box Fabrication | Sheet Metal Manufacturing | Metal Manufacturing Company | Metal Bending Services