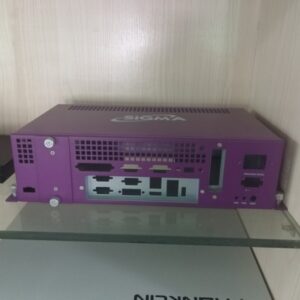 Sheet metal box stamping is a process that involves the use of specialized stamping machines to create a box-shaped part from a flat sheet of metal. The process typically involves the following steps:
Select the appropriate sheet metal material based on the intended use of the box and the required strength; first design the box using computer aided design (CAD) software. A stamping die is then selected based on which to shape the sheet metal; the sheet metal is fed into a stamping press, which clamps it; the press applies a high level of pressure to the sheet metal, forcing it into the stamping die, which shapes the sheet metal into the desired box shape; once the box shape is formed, any excess metal is trimmed away with a specialized cutting tool. Holes and other features can also be added to the box with a piercing tool; the box can undergo additional finishing steps, such as sanding or painting, to ensure a smooth surface and prevent corrosion.
Dongguan Jiatong Precision Hardware Products Co., Ltd. is the production of electricity, electronics with aluminum alloy heat sink, intelligent electronic products shell, shielding box, aluminum shell, shell processing, aluminum shell CNC, CNC processing parts, aluminum chassis, industrial control computer chassis, display screen shell, all aluminum shell enterprises. With a group of technically strong and experienced managers and technicians. From mechanical processing to post-surface treatment, advanced technology and techniques are used, with excellent heat dissipation performance of the new generation of products. Dongguan Jiatong Hardware Products Co., Ltd. has one Japanese AMADA EM2612-M2 CNC punching machine with processing range of 1.5m*3m, tapping, with tapping and pressing 4 stations, with grooving and ribbing functions. Two Japanese AMADA EM2510NT CNC punching machines with a processing range of 1.25m*2.5m, with automatic loading and unloading system. Two Japanese AMADA AE2510NT CNC punching machines with processing range of 1.25m*2.5m, with advanced and professional equipment, can quickly manufacture sheet metal products, shorten production time and improve production efficiency. If you are now looking for a sheet metal manufacturer, a good choice is Dongguan Jiatong Precision Hardware Products Co.
Custom Metal Box Manufacturers | Custom Sheet Metal Enclosures | Custom Aluminum Box | Custom Sheet Metal Boxes | Custom Metal Boxes | Sheet Metal Supplier | Steel Box Manufacturers | Sheet Metal Box Manufacturers | Custom Made Metal Boxes | China Sheet Metal Manufacturer | Outdoor Vending Machine Enclosures | Industrial Machine Enclosures | Metal Enclosures for Electronics | EV Charger Outdoor Enclosure | Outdoor EV Charger Enclosure | EV Charger Enclosure | Custom Aluminium Box | Custom Steel Box | Metal Box Supplier | Metal Enclosure Manufacturer | Sheet Metal Enclosure Manufacturers | Metal Enclosure Box Manufacturer | Metal Enclosure Manufacturer | Aluminium Box Manufacturer | Outdoor Equipment Enclosures | Aluminium Box Manufacturers | Equipment Enclosures Metal | Metal Enclosure Box | Metal Enclosure | Enclosure Box Price | Sheet Metal Manufacturers | Sheet Metal Manufacturing companies | Custom Made Aluminium Boxes | Custom Made Metal Box | Aluminum Sheet Metal Fabrication | Aluminium Sheet Metal Fabrication | Auminium Tool Boxes Made to Order | Custom Metal Enclosures | Custom Stainless Steel Box | Custom Made Aluminum Boxes | Metal Box Manufacturers | Custom Steel Enclosures | Custom Stainless Steel Enclosures | Custom Metal Box | Custom Aluminium Box | Sheet Metal Fabrication Supplier | China Sheet Metal Fabrication | Custom Sheet Metal Fabrication | Sheet Metal Fabrication Services | Metal Manufacturing in China | Aluminum Box Fabrication | Sheet Metal Box Fabrication | Sheet Metal China | Precision Sheet Metal Fabrication | Custom Aluminum Box Fabrication | Custom Metal Box Fabrication