Sheet metal enclosure materials are the physical materials used to construct an enclosure, which is a container or shell that contains or encloses something, such as electronic components, machinery, and outdoor vending machine enclosures.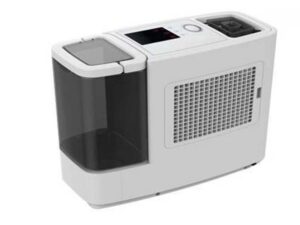 Depending on the intended use, environmental factors and other considerations, enclosures can be made from a variety of materials. Common materials include metals, such as steel, aluminum and copper, and plastics, such as PVC, ABS and polycarbonate. Other materials, such as wood, fiberglass and glass, can also be used for specific applications.
The choice of enclosure material depends on a variety of factors such as desired strength, durability, corrosion or chemical resistance, electrical conductivity, weight and cost. In addition, enclosure materials may need to meet specific regulatory or safety standards, such as UL ratings for electrical enclosures or FDA approvals for food-grade enclosures. If you need a custom enclosure, you should look for a reputable, professional supplier that will allow you to get the metal enclosure you want as much as possible.
Custom Metal Box Manufacturers | Custom Sheet Metal Enclosures | Custom Aluminum Box | Custom Sheet Metal Boxes | Custom Metal Boxes | Sheet Metal Supplier | Steel Box Manufacturers | Sheet Metal Box Manufacturers | Custom Made Metal Boxes | China Sheet Metal Manufacturer | Outdoor Vending Machine Enclosures | Equipment Enclosures | Machinery Enclosures | Machine Enclosure | Machine Enclosures | Industrial Machine Enclosures | Metal Enclosures for Electronics | EV Charger Outdoor Enclosure | Outdoor EV Charger Enclosure | EV Charger Enclosure | Custom Aluminium Box | Custom Steel Box | Metal Box Supplier | Metal Enclosure Manufacturer | Sheet Metal Enclosure Manufacturers | Metal Enclosure Box Manufacturer | Metal Enclosure Manufacturer | Aluminium Box Manufacturer | Outdoor Equipment Enclosures | Enclosure for EV Charger | EV Charging Enclosure | EV Charger Enclosure